Umicore donated reflective vests for each preschooler in Nysa
Umicore, as part of an initiative with the municipality of Nysa, donated more than 1,600 vests for children from all the city's kindergartens. The welfare of the local community is one of Umicore's priority goals, which is why we did not hesitate to get involved in improving the safety of the young inhabitants of Nysa.
Umicore, the Municipality of Nysa and the Municipal Education Board have started a campaign promoting safety. Within the #bezpiecznanysa action all children from the municipal kindergartens in Nysa - over 1600 in total - will receive fluorescent, reflective vests. Thanks to the vests the children will be more visible during every outing with their kindergarten group, regardless of the weather conditions.
"Reflectors are visible even from a distance of 130 - 150 meters. Therefore the safety of children moving in a large group, wearing appropriate clothes increases significantly. We all care about the safety of our children and pupils. That's why we get involved and support initiatives aimed at building good habits and proper behavior e.g. in pedestrian traffic."

Adam Fujarczuk, the director of the Municipal Education Board in Nysa.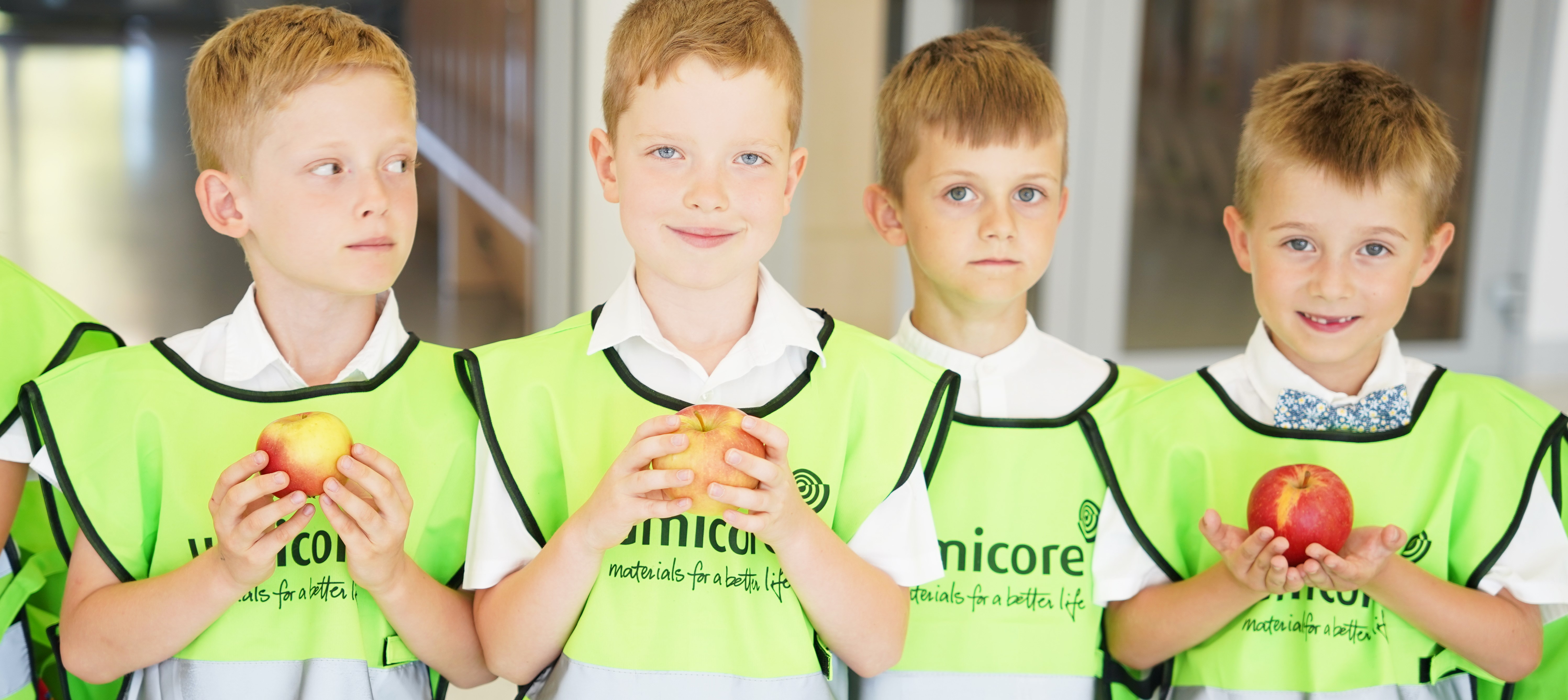 Safety and creating healthy living conditions for employees and the local community is a priority for Umicore. Reflective vests for every little Nysian are just the beginning of #safenysa. The next steps are to share safe habits among all residents - safe driving, safety in pedestrian traffic, safety during holidays at the lake, sea or swimming pool.
"At Umicore, we find it important to work with the local community and contribute to their life in a positive way. We are known for our strong focus on safety and drive to create an accident-free work environment for all. Every day, we strive to improve our health and safety performance."

Dariusz Jurczak, site manager Umicore Poland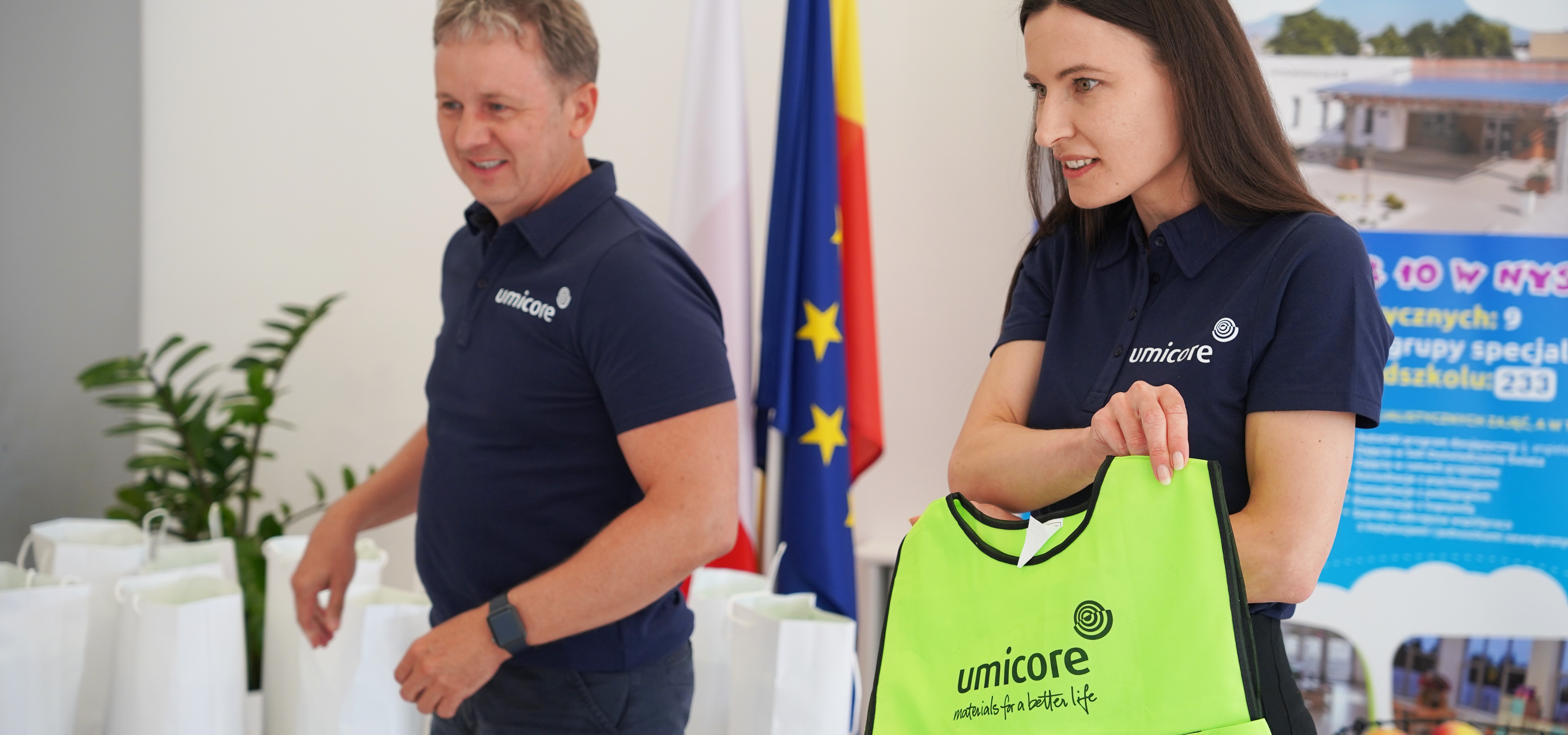 The ceremonial handing over of the vests to the children from the Municipal Kindergarten No. 10 in Nysa took place on 22 June 2022. The meeting was attended not only by children, but also by representatives of the Municipal Education Board, Kordian Kolbiarz, the mayor of Nysa, Piotr Bobak, the city secretary, Dariusz Jurczak, site manager Umicore Poland and Agata Czechowska, manager general site services and communication Umicore Poland.