Catering for the growing need for advanced materials to help tackle societal challenges

Advanced materials are and have always been, vital to human progress. Coupled with technological know-how, they enable more scalable, more efficient and more sustainable solutions to tackle the societal challenges of today and tomorrow. Think space exploration, connectivity, new energy, electronics appliances, life science …
To build the future we all want and given the fact that our natural resources are becoming increasingly depleted, we are working at full speed to develop the next generation of sustainable advanced materials:
We see value where others see waste
As a leader in circularity, we use the most sophisticated, eco-efficient recycling processes available to treat not just our own production scrap but industrial waste, by-products from other non-ferrous industries and just about any product that has reached end-of-life.
We close the loop and recover over 20 different precious and other critical metals, drastically reducing our customers' ecological footprint and giving them a competitive edge.

Your waste, our specialty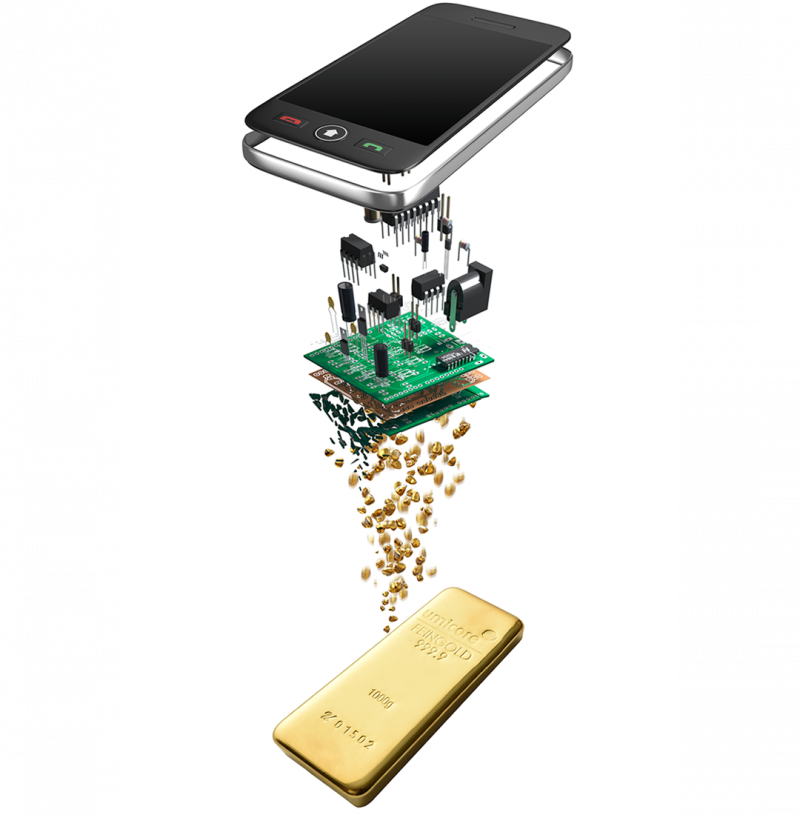 Umicore 2030 RISE
With our 2030 strategy, we are embarking on a new phase in Umicore's journey to become a leading circular materials technology company. A company built on profitable and sustainable growth, creating tangible value for all of its stakeholders.