Let's Go for Zero; the sustainability strategy embedded in 2030 RISE
Let's Go for Zero is the sustainability strategy embedded in the 2030 RISE strategy. The S in RISE stands for Sustainability Champion. Being a Sustainability Champion is at the heart of our RISE strategy; we are minimizing the impact of our operations and maximizing our positive impact on society, supporting the journey to decarbonization. As the backbone of our climate action plan, our Let's Go for Zero ambition establishes our targets and milestones to reach our goals. ​​​​​​​​​​​​​​
 We are determined to rethink processes, transform and focus our efforts on net zero GHG emissions, zero regrets and endless possibilities. By aiming for zero, we go all-in: we're closing gaps, leading change, connecting people, empowering skills and resources – opening up new opportunities. And we're prepared to lay it all out, inviting everyone to join. Let's create a real impact. Let's go for everything. Let's go… for zero.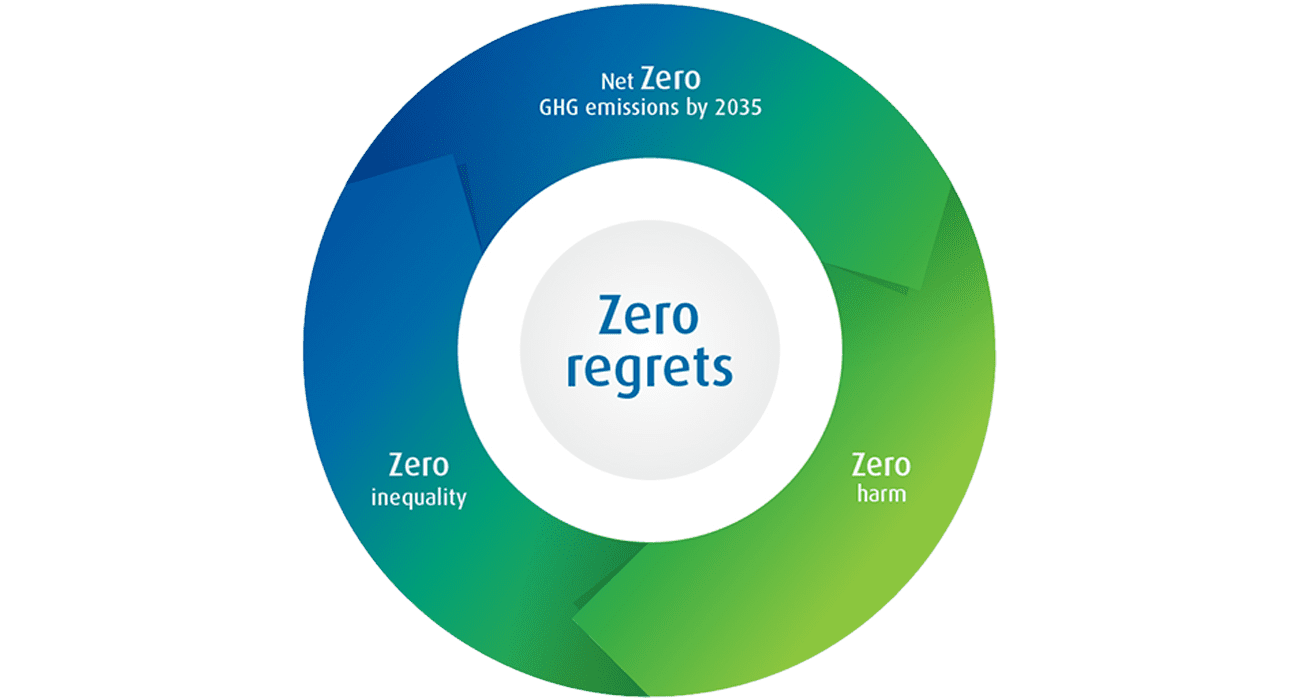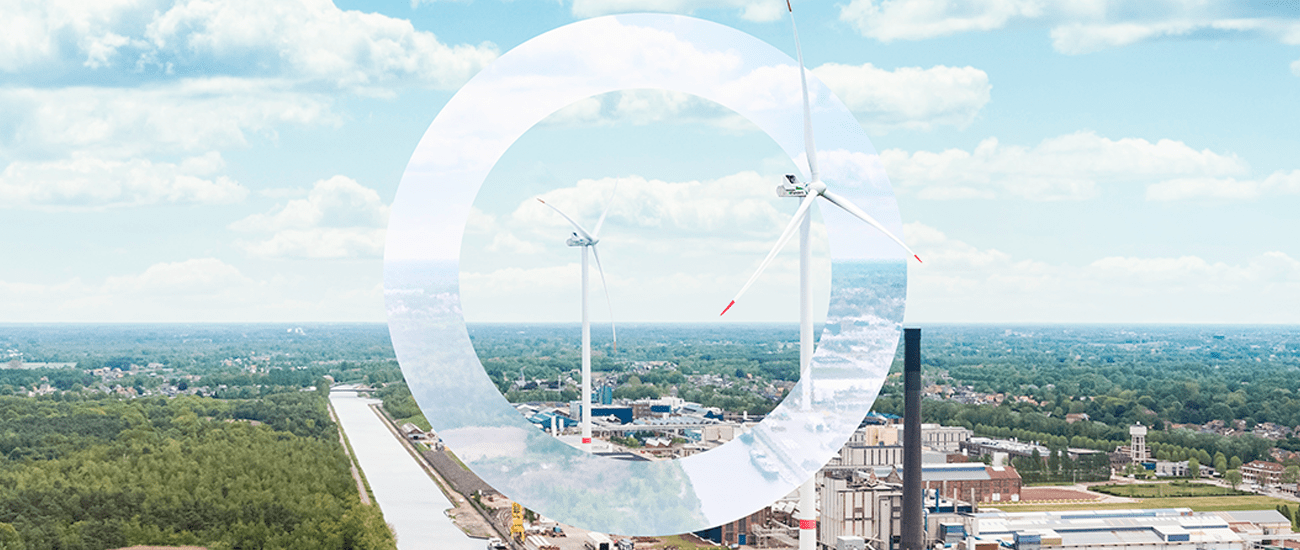 Think big: carbon-neutral growth, green power, energy efficiency, plus inspiring society by developing innovative solutions that speed up the transition to a climate-positive future. As a tech company aimed at sustainability, we're betting it all on distinctive technological approaches to decarbonization, like carbon capture and storage.
Target
Net Zero GHG by 2035
-42% tons CO2e/ ton purchased materials by 2030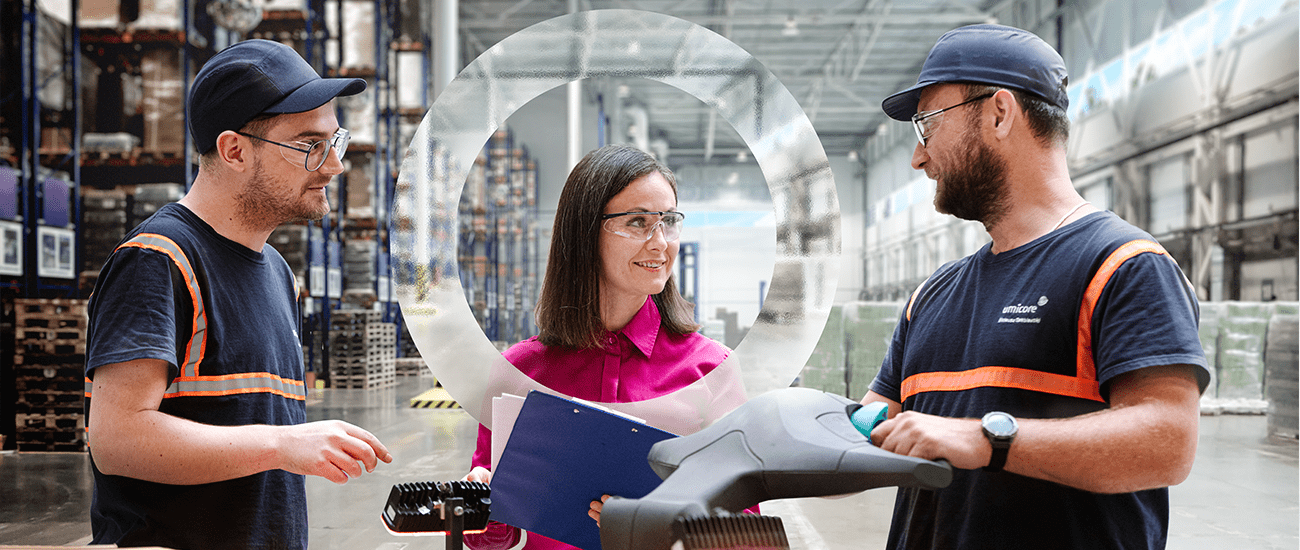 Our people are our greatest asset. Their passion, purpose and skill drive innovation and change and inspire us as a company and, eventually, society. We're here to support them in any way we can. Because zero isn't just a number to us. It's an ambition. A work in progress. Something that reminds us that whatever we do, we do it with conviction. Pride. Responsibility. Know-how. Leading as one. If anything, our company culture is the key to our success.

No injury, no excess exposure
Health and safety first, everything else comes second. At Umicore, we aim for zero work-related injuries and safeguard the wellbeing and vitality of our employees by establishing a positive, inclusive, connected and empowering caring culture.
Target
No injury, no excess exposure

Wellbeing
We care. We take care – of ourselves and each other. Because you can't have personal, let alone collective growth without a healthy organization. At Umicore, we promote our people's professional, physical, mental and social wellbeing through transparency, employee engagement and prevention programs and regular assessments.
Target
Zero work-related adverse health effects

Environment
We're a global company with a worldwide footprint. And we're still growing – but that doesn't mean our footprint continues to grow. On the contrary, we're determined to reduce the impact of our operations wherever possible, pushing our limits to find innovative ways to protect land, water and air. We're talking diffuse emission reductions, water & resource efficiency and good neighbor policies/continuing to be a good neighbor at all our facilities.
Target
-25% diffuse emissions
Implement the Umicore water stewardship program across 100% of activities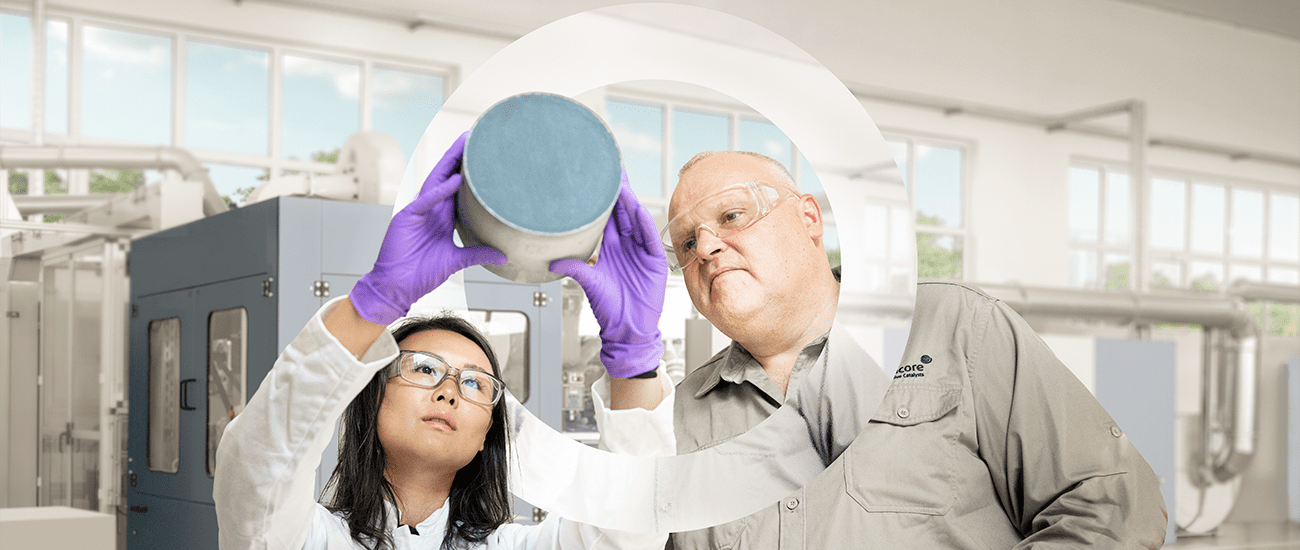 Let's close the gap – any gap. What matters is merit: skill, effort, talent, responsibility and resourcefulness. Which is why we're going for 50% women in management with 35% by 2030 and swear by equal pay for equal work.
Target
Gender parity among managers
100% equal pay
Unconscious bias training for all managers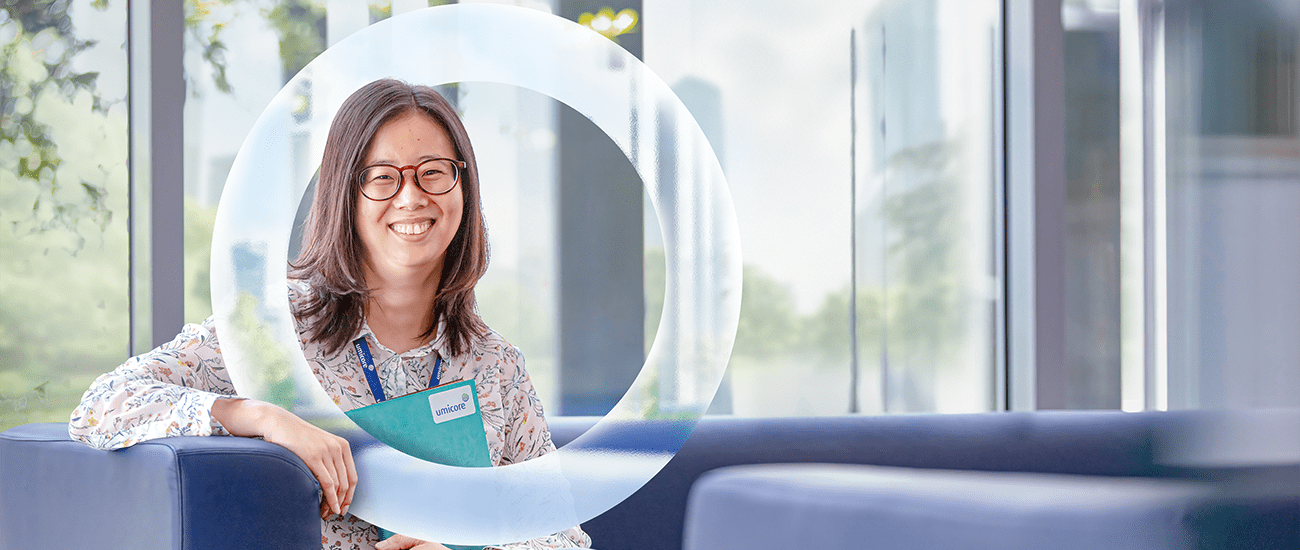 Everything we do, we do openly, honestly and ethically. We are setting the example as a purposeful business.
To continue our mission to be industry leaders in sustainability, we know that going all in on sustainability is the right thing to do. It is what our stakeholders expect us to do. We need to act now. That's why we're going for zero. It is about having no regrets whatsoever toward our planet and future generations.