In several counties of Umicore we have a two-year young graduate program in place. Because of our strong growth plans, we are now also launching the young graduate programme for our cathode production plant in Nysa. 
The Young Graduate programme will give you the opportunity to learn and build experience in various technical areas of our organization, such as production, process control, process development, etc. You will be able to quickly contribute to our business, benefit from a custom made development plan, with most assignments taking place abroad, mainly in Asia, but also in other countries in Europe.
What you will be doing 
Joining us in September 2023, you will work on successive international projects. After the program, we will be able to match your interests and experience with a permanent role in process technology and engineering at Umicore's Rechargeable Battery Materials plant in Nysa. 
Throughout the program, you will learn about our technologies, way of working, and culture. You will further develop your knowledge, skills and network by training on the job as well as attending Umicore seminars and networking events. You will develop personal skills that will help you to grow into exciting roles. We will get the opportunity to evaluate your achievements, understand your potential and train you to become a full-fledged Umicore manager.
What we offer
In this program we prepare starting engineers for a managerial role in a technical field. All Young Graduates will be coached during a specifically designed development program spread over different locations and you will get support from a buddy during the entire program.
How to apply
You can apply for the job on this website in the spring of 2023 by filling out the application form in English. Our recruiters will do a screening of your application and we will follow a few steps:
Personal interviews
If your profile matches the job we will invite you to a phone interview. If you passed that first interview, you will participate in a more in-depth interview. You will get a clear picture of our company and the vacancy. We talk about your background, aspirations and ambitions. 
Assessment
If positive, you will be invited to an assessment. We use assessments to measure skills and abilities that do not commonly emerge from interviews. Finally we exchange feedback with all the stakeholders involved and decide if you are the right fit for Umicore.
Job offer
If so, you will receive a Young Graduate contract offer. Once the contract is signed, you will start your assignment in the autumn of 2023.
What our young graduates say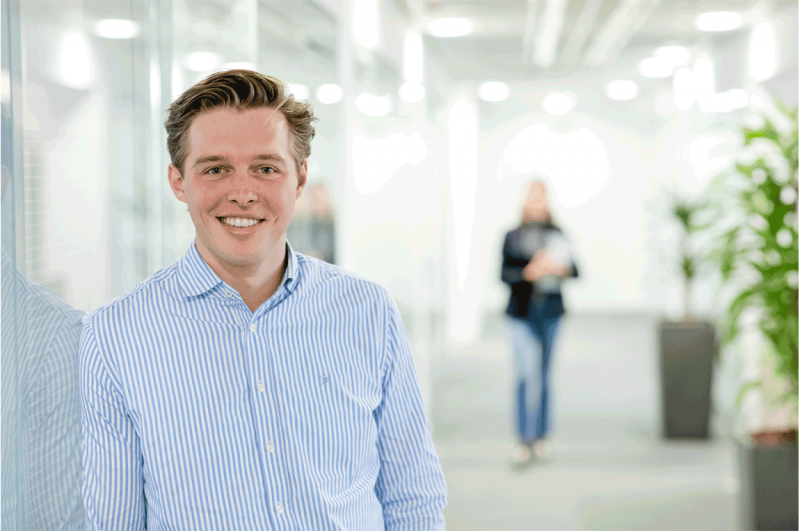 Willem says: "As a global leader in materials, recycling, clean technologies and sustainable development, Umicore's activities are perfectly in line with my interests as an engineer and as a person. In a way we are shaping the future, and that's very exciting. It is also a dynamic organization and as a young graduate you get plenty of opportunities to grow and learn in an international setting.
I was fortunate to get the young graduate position within the Rechargeable Battery Materials business unit. This internship further stoked my interest in the company and convinced me even more that Umicore was the best place for me to grow as an engineer and a place where I could add value."