Our two production plants in Poland contribute to clean mobility in the European markets. Umicore's plant in Nowa Ruda produces automotive catalysts that reduce harmful emissions of vehicles. Umicore's plant in Nysa will produce cathode materials that determine the performance of rechargeable batteries in electric vehicles. Both plants use the newest generation technology and incorporate measures to minimize energy use and CO2 emissions.
Nowa Ruda
Umicore's production plant for emission control catalysts is situated in Nowa Ruda, about 100 km to the southwest from Wrocław, and employs about 150 people.
The plant won the 2018 "Róża Kłodzka" award for best local employer and for being an environmentally friendly plant. In 2021 it was awarded the Friendly Workplace title.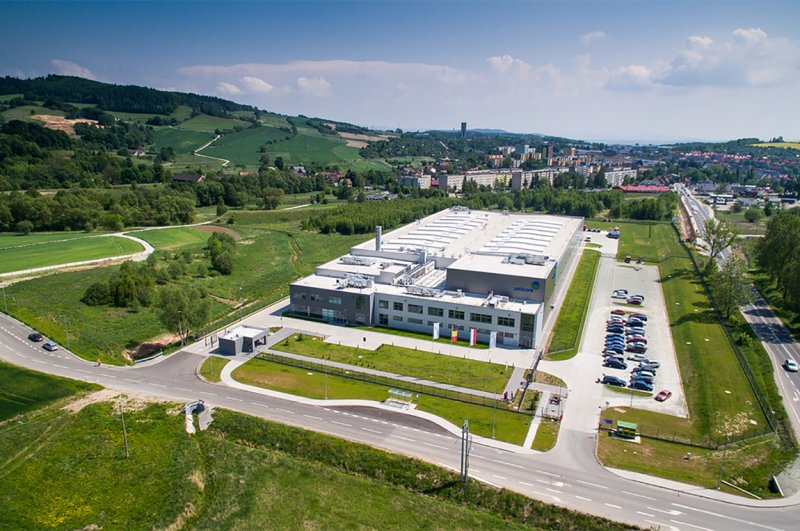 Nysa
In Nysa Umicore is building the first cathode materials plant in Europe. The plant is expected to start production around the end of 2021 and will employ about 400 people.
Umicore's ambition is to be a preferred employer in the region and will make safety and environment a top priority for its people and neighbours.